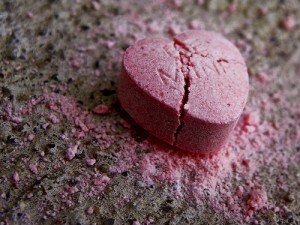 Relationships can end one of many ways. The other person may leave you, betray you or maybe the relationship just didn't work out. Either way if you are the one wanting the relationship to continue, the experience can be painful.
Feeling the pain of broken relationships is something that many of us have experienced at least once in our lives. If you are reading this post and haven't experienced this pain, I hope you never do. But for the sake of those who have and more importantly those who are feeling the pain now; I offer this simple advice…
Cry Cry and Cry some more, then move on…..
Yep that's it. That's my advice. It may not be the advice you were expecting but can be very powerful if you understand and embrace it. You see we are emotional beings. Yes we are spiritual but we are also emotional. Too many times do we as people ignore our feelings and brush them over because we feel that is what we are supposed to do. We often go to church or work with smiles on our faces because we are intimidated by other people who seem to have it all together. We feel that if we are strong Christians or role models we shouldn't feel like crying our eyes out. We make ourselves feel forced to cover any weaknesses we may have with false religious speech and actions. The problem is if we don't deal with our emotions they will deal with us later. It doesn't matter how spiritual you are, it is o.k to cry. God gave us our emotions, they part of our nature. Our emotions are only bad if we let them control our decisions. And that's what they'll do if we pretend they are not there or if we try to suppress them.
If you are walking around with pain from a broken relationship and are trying to hold it in because you feel you are not supposed to cry or feel down because you are a "strong Christian" eventually the pent up pain and frustration will wear you down. It is o.k to feel sad or down if you were attached to someone and the relationship ended, trying to pretend you don't won't change that. If someone has hurt you; my practical advice is to buy about five boxes of kleenex, find a quiet place to pray to God about the situation. Then, if you need to, use all five boxes to cry into and when you have cried it all out…then move on. If you can learn to accept the fact that feeling sad about the situation doesn't mean that you are weak or something is wrong with you then the situation ( or person) can no longer control you with those emotions you never dealt with otherwise.
And remember you can pray about anything!
Share
Humble yourselves, therefore, under God's mighty hand, that he may lift you up in due time. Cast all your anxiety on him because he cares for you. 1 Peter 5:6,7